刚刚过去的2016年内,中国企业宣布的跨境并购投资交易额超过了2000亿美元,较前两年有一个井喷式的增长,中国资本也成为了全球并购投资市场上一股不可忽视的力量。以下是由 NebulaSight Lab 转载——易界高级投资VP李佳超关于中国跨境并购行业2016年的回顾,与2017年中资跨进并购行业的展望。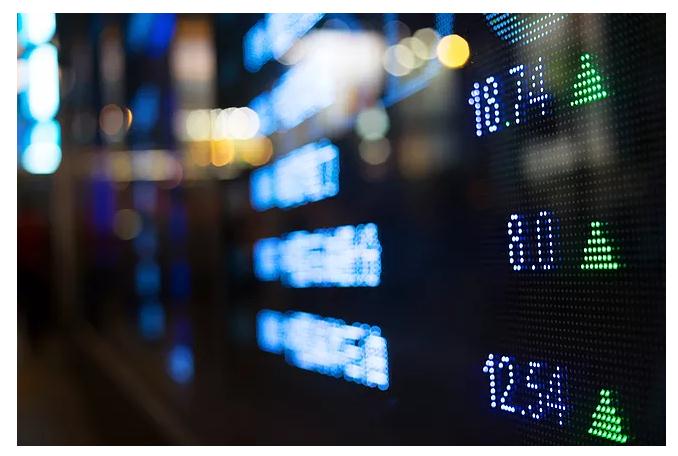 In 2016, the total trading volume of cross-border M&A investments announced by Chinese enterprises was more than 200 billion dollars, compared with the previous two years, there has been a blow-out growth. Chinese capital has become an unneglectable power in global M&A investment market. However, in the beginning of 2017, many analysts predicted that the pace of overseas M&A investments of Chinese enterprises may slow down, due to the fact that the fund-supervision of foreign investments and foreign currency exchange had begun to tighten at the end of last year. In addition, regulators told medias that they are still supportive of overseas investments based on actual business development, but they are particularly concerned about over-heated industries such as soccer/football clubs, films and television entertainments, hotels, etc. Under these circumstances, insiders are very concerned about whether the pace of Chinese enterprises in recent months would slow down, and some of the enterprises whose overseas M&A transactions are still in process are also restless, hoping to find a proper funding program to complete their transactions. So what is really going on?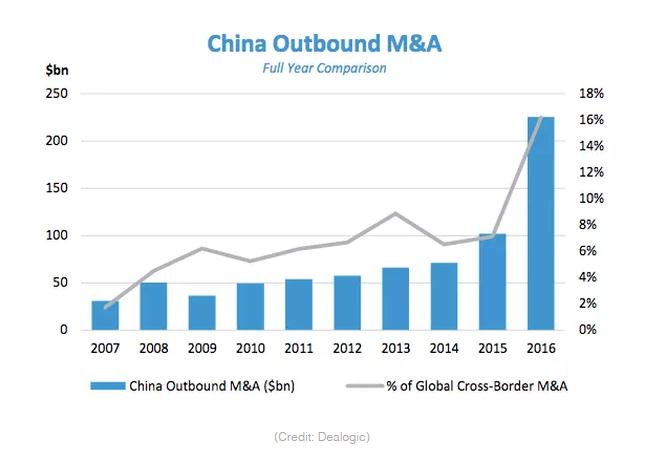 Recently, the pace of overseas acquisitions of Chinese enterprises has not stopped yet. Since December, especially since entering 2017, a large number of Chinese enterprises still announced their plans for overseas M&A transactions, or have already completed overseas transactions. Then how are these transactions made, and how are their funds arranged?
I combed the overseas M&A transactions announced by Chinese enterprises in the past month, found out that their funds arrangements are divided into the following three methods:
Through the funds of their overseas subsidiaries, or using subsidiaries to financing. On January 23, Wanda Group's subsidiary, AMC announced the acquisition of the largest cinema line in Northern Europe, Nordic Cinema Group, for 930 million dollars (about 6.371 billion yuan). This is another AMC acquisition of large-scale cinema line, after they acquired Europe's largest cinema line Odeon&UCI. With the completion of this acquisition, AMC now has 1,000 cinemas and 11,000 screens in 15 countries in North America and Europe.
In recent two years, Wanda Group was rather active in global cinema market. In fact, these acquisitions are operated through the company AMC which is acquired by Wanda earlier. AMC has been listed in United States after the acquisition, and it still has profound financing channels. Hence, it has become the Wanda's main platform for capital operating.
On January 10, Sampower Group and the well-known Canadian bio-medicine enterprise, Valeant, reached a share acquisition agreement in San Francisco. Sampower acquired 100% shares of Valeant's bio-medicine company, Dendreon, and this transaction makes Sampower the owner of the first cellular immunotherapy of prostate cancer. The amount of this transaction is 819 million dollars, a new record for Chinese enterprises buying US medicines. The assistant president and spokesman of Sampower Group, Hua Guikan told a reporter from 21st Century Business Herald, that Valeant contacted with other Chinese buyers before they reached to Sampower. Although all of their evaluations are more than 1 billion dollars, their executive abilities are rather inefficient. Since Valeant was eager to announce a transaction, they finally chose Sampower Group, which is a fast executor, with a lot of overseas M&A experiences. Sampower Group owns several listed companies, like Hiteker, Nanjing Xin Bai, Mecox Lane, IDT International, JP-WH, etc., and they acquired the British department store, House of Fraser, and American retailer Brooke Stone, etc. Sampower Group has a lot of assets overseas. Compared with other buyers, there is no doubt that it has a clear financial advantage. On January 11, Australia New Zealand Banking agreed to sell their asset financing business in New Zealand to China Hinan Airline Group (HNA Group) for 660 million New Zealan dollars (about $ 461 million). The transaction is still waiting for regulatory approval, and expected to be completed in the second half of 2017. Although the specific arrangements of funds are still undisclosed, as one of the most active Chinese buyers in the past year, HNA Group's territory of businesses and subsidiaries now spreads all over the world. There must be no real problems for their funding arrangements.
Examples of acquisitions through offshore companies also include:
● On January 17, Jiangxi Ganfeng Lithium Co., Ltd. announced that the corporation's wholly-owned subsidiary, Ganging International, will acquire 75 million shares of Lithium Americas Corp's new shares with 0.85 Canadian dollars per share. The total amount of this transaction was 63.75 million Canadian dollars (about $ 49 million); after the completion of this transaction, Ganfeng International will hold 19.9% shares of Lithium Americas. ● Shiji (Hong Kong), a subsidiary of the listed company Shiji, intended to pay the full price of 79.47% shares of Review Rank S.A. with 263,604,13 euros (about 150 million RMB). RRSA is a company registered in Barcelona, Spain, mainly engaged in Intelligent Technology solutions business in hospitality industry. The company is a leader in customer intelligence solutions. ● Bossco disclosed that they plan to make a price for their subsidiary at Hong Kong for 13 million Canadian dollars in order to acquire 100% shares of Canadian company, RemedX Remediation Service Inc., which is majorly engaged in: environmental remediation and reclamation technology consulting, project management, engineering design for oil companies with oil pollution; composting, landfill and bioremediation of solid / liquid waste; evaluation, installation and operation of environmental remediation systems; and the operation of Breton soil remediation field.
Through overseas listed corporate entities to invest in M&A transactions On January 9, China CITIC Group announced that, jointly with Caryle investment Group, they will acquire shares of McDonald's business in mainland China and Hong Kong with $2.08 billion. After the completion of this transaction, more than 1750 direct restaurants of McDonald's in mainland China and Hong Kong will be converted into franchised restaurants. After the delivery, Fast Food Holdings Limited, Carlyle and GAIL will hold 52%, 28% and 20% shares of the target company respectively. Amongst them, CITIC and CITIC's subsidiary, CITIC Capital will hold 61.54% and 38.46% shares of Fast Food Holdings Limited respectively. GAIL's full name is Golden Arches Investments Ltd, which is a subsidiary of McDonald's, that is to say, McDonald's retains 20% of shares after the sale.
So how are the funds arranged in CITIC's transaction? CITIC Group's listed body is "China CITIC Co., Ltd.", registered in Hong Kong, listed on the Hong Kong Stock Exchange, which means that it is not subject to regulatory agencies of mainland China. On the other hand, CITIC has a large number of overseas businesses cover resources and energy, manufacturing, engineering, contracting, real estate, etc. It must have a lot of foreign exchange funds that can be used to invest. And, CITIC Capital is investing through its subsidiary, CITIC Capital China Partners III, L.P, i.e., CITIC Capital China Fund III, which is supposed to be a dollar fund. It is full plenty of money.
Similar cases include:
● In Hong Kong stocks market, a concept stock of the medical and cosmetic sectors, Bloomage Bio Technology announced that it will acquire Revitacare, a company which studies skin care products in France, with about 203 million Hong Kong dollars (about 25.15 million euros). Revitacare is principally engaged in the development and sale of dermatology products, including skin repairing and germination products. About this acquisition, Bloomage Bio Technology says that it will enrich the company's product portfolio and expand its international market share through the "Made in France" high-end brand image. ● On January 19, China Oceanwide announced the acquisition of the major assets of the International Data Group (IDG), including IDG Group's subsidiaries, IDC, IDG Communications and IDG Ventures.
Through the routinely approval and filing procedures of overseas M&A transactions. ● On December 30, 2016, the "new three board" listed company, Xingguang Film announced that, it plans to acquire 49% shares of American company, Clickspring Design, Inc., which majorly engaged in studio design, construction, and stage design with $ 4.5 million RMB. The deal includes an advance payment of 3 million, and, if the cooperative target is ever reached and Xingguang Film's revenue has been increased, Xingguang Film will pay for the rest : 1.5 million.
In the announcement, Xingguang Film says that, this transaction is still waiting to be put on records of Beijing Municipal Commission of Commerce, Beijing Municipal Development and Reform Commission, and to go through the procedures of registered bank for foreign investment foreign exchange.
This means that the transaction is taking the route of conventional record process, and has not yet completed. One can not be sure about what the follow-up will be, but $ 3 million is a relatively small amount. The possibility of blocking is relatively low.
Summary
In fact, from the beginning of 2017, new overseas transactions of Chinese enterprises have been far more than those mentioned above, and there are still a lot of details of funds arrangements that can not be disclosed, or some of these transactions are still in progress. But overall, the current ways of Chinese enterprises to participate in overseas M&A operations, from the perspective of funds, are nothing more than the aforementioned three.
If we do a re-classification, then there are only two major categories or methods to do it. The first one is, using domestic funds, going through approval procedures of China's Ministry of Commerce, Development and Reform Commission, and the SAFE until relevant works are completed, then, converting the domestic funds into foreign exchange, transferring them to foreign accounts for investments and acquisitions. The second way is to use foreign funds, including the use of cash reserves of oversea subsidiaries, or to use foreign companies for fund raising after financing. If the company has been listed in Hong Kong or United States or other places, the funding program is more flexible, it includes refinancing in the overseas markets, or share pledge, stock conversion, etc.
Based on these, we found out that, in the recent period, Chinese enterprises' overseas transactions have two major characteristics. First, the number of cases in which A-share listed companies using overseas subsidiaries for overseas acquisitions has increased. Second, Hong Kong stocks listed companies have begun to become more active in overseas M&A acquisitions. The reason behind this might be that, comparing with the use of domestic funds, these two ways mentioned above have more advantages in capital flexibility and time controlling.
Looking to the future, we can predict that, the financial program design will be a key component of Chinese enterprises' overseas M&A acquisitions. It will determine whether these acquisitions are successful. On the one hand, foreign sellers will pay more attention to the problems of Chinese buyers in terms of funding sources and time determinants. Correspondingly, Chinese buyers must consider about how to raise funds at the beginning of the transaction negotiations. In the case of those buyers who have overseas subsidiaries and foreign funds, it will be possible for them to enjoy more bargaining chips.
In the long run, we suggest that buyers who have already made overseas M&A investments as an important step in corporate strategy must start to prepare for long-term development. For example, if the company has not established any overseas subsidiary yet, then it should consider establishing a related corporate entity with the appropriate means, and makes a variety of preparations for funding planning, in order to serve the long-term strategy.
In addition, over the past period, most Chinese enterprises are inclined to raise funds through domestic A-share listing, the number of enterprises which are willing to be listed in United States has significantly gone down, and the Hong Kong market is not tepid either. The reason is the evaluation of domestic A-share market is higher. However, now, the overseas listing is not entirely useless, at least it still has its own advantages in capital financing.
Not that long ago, there was a privatization delisting wave of US-listed companies, and they were hoping to return to A-share market. Perhaps they had not considered such issues. In contrast, some A-share companies have also had the idea of listing in H-share market, e.g., the listed company Blue Focus Group which wants to build a Chinese version of WPP Group through M&A transactions were hoping to be listed in Hong Kong stocks, but unfortunately, nothing happened. As it looks now, this idea has its own reasons.
This is capital market, rapid changes will always exist. The only option is to try to adapt to changes, and only enterprises advancing with times can be everlasting. The same rationale goes for successful overseas M&A transactions. Early planning, full considerations, mature reasoning; these things are necessary for victories.
About the author:
Li Jiachao, Senior Investment Vice President of Yijie. Mr. Li holds a bachelor's degree in journalism from East China Normal University and majoring in international politics and Sino-US relation at the New York University Shanghai campus.
Ref: DealGlobe — Link